---
Sanders Kennels recommends proper socialization and training. We offer all levels of training and problem solving, including basic obedience, advanced obedience and personal protection. Training can be one of the most rewarding aspects of dog ownership. We train all breeds, all ages, and any gender. We also offer Military and Law Enforcement discounts.
---
We have several different training packages available, and we offer discounts for Sanders Kennels Dogs.
Please call for more info. (770) 475-6009
*Boarding is an additional charge of $10/day.
*Dogs can be picked up at Atlanta's Hartsfield Jackson International airport. $150 fee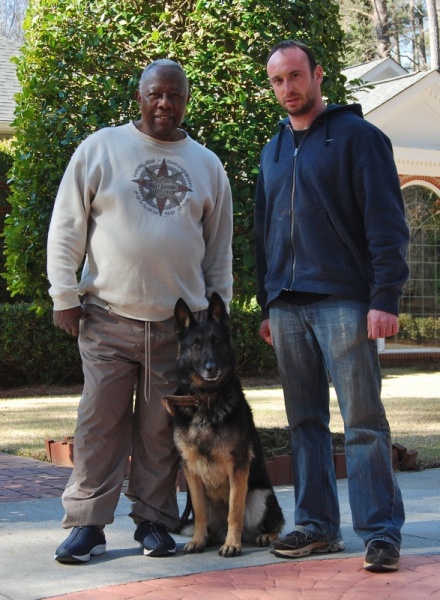 Note: All prospective applicants for our personal protection programs (who have not been previously trained by us) must be evaluated for suitability before admission.
Basic Obedience: Includes on-leash sit, stay, down, heel, and come.
Basic Personal Protection: Includes drive development, bite development, confidence-building exercises, stress-tolerance exercises, on-leash defense of handler, on-leash bark, guard, bite, and out commands. Dogs must pass an obedience test prior to admission. Requisite for all advanced training programs.
BRONZE: Basic obedience + personal protection.
SILVER: Basic + Advanced obedience + Agility + Basic personal protection.
GOLD: Basic obedience + Advanced obedience + Agility + Basic personal protection + Bite
Development + On and Off Leash Civil Work.
CUSTOM: Fully custom package built around the needs and requirements of dog and owner.
Advanced Training Options
Civil Work: car jacking scenario, attack on handler and multiple attackers scenarios, home invasion scenario, ATM and public attackers, etc.
Bite Work: Bite development, Bite commitment, Muzzle work, Targeting Bark and Hold, outing/release, etc.
Tracking & searching: tracking, article search, forced retrieval, building search, etc.
Trial preparation: sport-specific training and preparation, handler training and preparation
Agility: obstacles and jumps * Behavior modification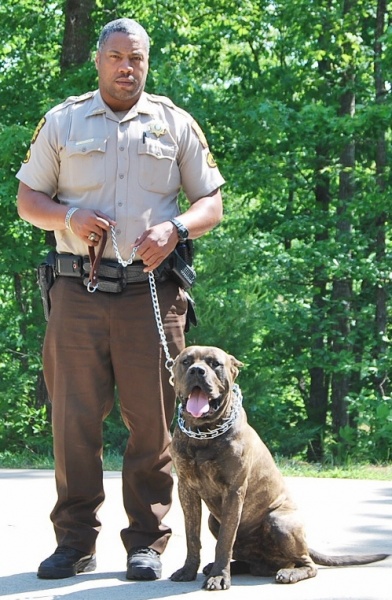 ---