Sanders Kennels is located about an hour north of Atlanta, Georgia in the rural community of Dawsonville. Our facility encompasses 20 acres of land dedicated to the housing and training of our animals. In addition to outdoor runs, we have climate-controlled indoor and outdoor kennels and state-of-the art brood houses. We have an on-call veterinarian and are staffed around the clock to care for and to train our dogs. We are licensed by the Georgia Department of Agriculture.
OUR MISSION
Sand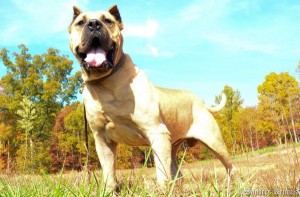 ers Kennels is dedicated to preserving the working heritage of the Presa Canario. We breed for working ability, superior bone and muscle structure, strong temperament, intellect and drive. We breed only the most confident, physically impressive and highly intelligent animals carefully chosen both from our own lines and throughout the world. All of our bloodlines come directly from renowned champion dogs and their breeders.
SANDERS KENNELS OWNERS
Purchasing a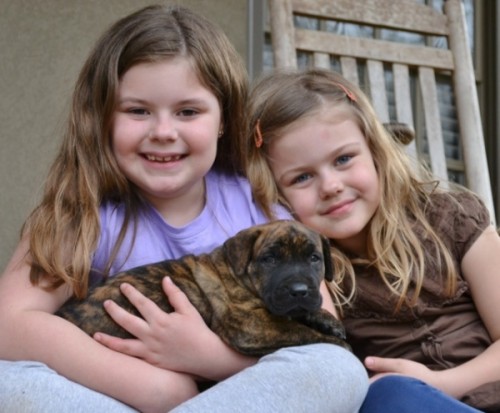 new dog or puppy is an important decision. With this in mind, we work closely with potential owners to match them with a dog that will meet their expectations. In order to reserve a puppy, we ask for a non-refundable deposit that counts toward the total price of the puppy. All of our puppies come with papers and hip/health warranties. We extend a one-year warranty on congenital health defects and a two-year warranty on bilateral hip dysphasia. ALL SALES FINAL/NO REFUNDS.
SANDERS KENNELS TRAINING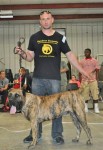 Sanders Kennels recommends proper socialization and training. We offer all levels of training and problem solving, including basic obedience, advanced obedience and personal protection. Training can be one of the most rewarding aspects of dog ownership. We train all breeds, all ages, and any gender. We also offer Military and Law Enforcement discounts.
COME AND VISIT!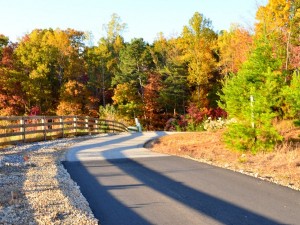 We welcome and encourage people to visit our facility and meet our dogs. We are available to answer questions and give tours and demonstrations throughout the week. Our address is 1301 Elliott Family Parkway, Dawsonville, GA 30534. Please call in advance (770) 475-6009.

---